Silverback Luxury Cottage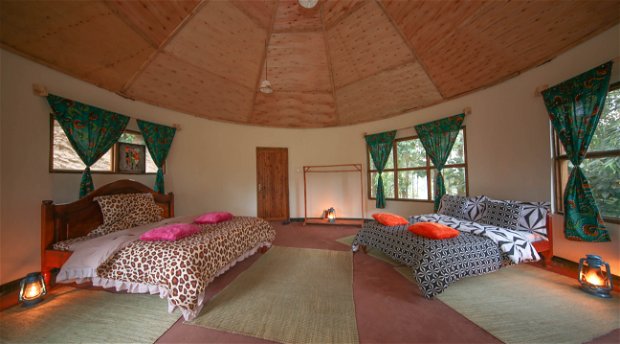 Double/Twin occupancy cottage. This was called Silverback because by the fact that we share the boundary with the park and have conserved all the trees and shrubs which mountain Gorillas like eating like myrica and eucalyptus, the Bahati silverback from nkuringo family as on many occasions been sported from this spot after feeding on myrica, fan terminals and also backs of eucalyptus trees.
This is a round cottage reflecting African traditional housing with spacious windows where you see through the window overlooking forest views and enjoy a lot of sounds of nature. Its so private, spacious and refreshing. All researchers, honeymoon couples can as well enjoy romantic bush dinners and lunches around this vargin jungle surrounding the cottage.